TIGER'S PROMISE
Information
Author
Illustrator
Publication date

June 1, 2014

Published by

Sterling Publishing

Pages

140

ISBN

978-1-4991-0498-1

Publication Order
Preceded by
Followed by
| | | |
| --- | --- | --- |
| " | One heartbeat passed and then another, and the moment felt hot and frozen at the same time. Then he smiled, and it was sunshine and heat and unspoken promises wrapped in a single expression... | " |
Tiger's Promise is a prequel to the main events in the Tiger's Curse series. It was release on June 1, 2014.
Official Summary
Edit
Before the curse, there was a promise.
A prequel to the bestselling Tiger's Curse series, this much anticipated novella recalls the beginning of Ren and Kishan's story. Before Kelsey there was a girl, raised by a villain, whose love for a hero changed the course of history.
Trapped under the thumb of her abusive and powerful father Lokesh, Yesubai struggles to keep her own magical abilities secret while evading his dark powers. When Lokesh promises Yesubai to the prince of a neighboring kingdom, she becomes the central pawn in his plot to destroy the ruling family and take power for himself. Yesubai is trapped by her father's threats and desperate to protect the man she comes to love, but she knows that any decision she makes will have dire consequences. As dark forces gather around her, Yesubai must decide if she's willing to reveal that somewhere deep within her she has the power to change everything.
Coming soon
Poems included in this novel include:
"Early Death" by Hartley Coleridge
"In this prequel to The Tiger's Curse series, Colleen Houck offers an enticing backstory that creates the enchanted world in which good struggles against evil. Tiger's Promise is a spellbinding story about a young girl's struggle against evil personified—in her father"
—Maya Fleischmann for IndieReader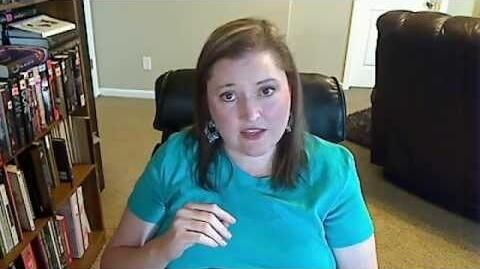 Ad blocker interference detected!
Wikia is a free-to-use site that makes money from advertising. We have a modified experience for viewers using ad blockers

Wikia is not accessible if you've made further modifications. Remove the custom ad blocker rule(s) and the page will load as expected.